GET YOURS FREE...
"The World's Best Image & animation maker!"
- ENTER TO WIN 1 of 4 -
PixTeller Pro accounts (total value: $5,520)
And a Complimentary Family Vacation to
Hawaii or Las Vegas!
(Worth: $1,645)
Please enter your email address below to enter giveaway for free. You will have a chance to win and will be contacted via email if you won.
View our previous giveaway winners and testimonials over here
- NO PURCHASE NECESSARY TO ENTER OR WIN -
** Or fill your details with one click! **
** You Will Never Get Spam - We Protect Your Privacy**
Design in Seconds!
Read this PixTeller review to learn more.
134,000+ Design Templates
Just select, edit, download and use!
1,500,000+ Photos & 100,000+ Shapes
Search and choose from a great variety of beautiful free photos, pixel-perfect shapes, and illustrations. Also, you can even upload your own photos.



Online Photo Editor
Better than Photoshop but in Cloud



A few Awesome Features of Photo Editor


Smart Resize
You're just one click away from resizing your photo to different format sizes. Do that without worrying about resizing or repositioning the graphic elements from the canvas.



Image Clipping Crop
Resize your photos at any size without ruining the aspect ratio. Change the picture's clipping position by selecting one of nine predefined points.



Photo Effects
Preset photo effects to beautify your pictures - Vintage, Old Boot, Nostalgia are just some examples. Also, you can always adjust the brightness, hue, saturation or lightness values of your photos.



Animation Maker
Make animated videos in cloud in minutes
Triple your social media conversion rates by creating marvelous short animated posts and banners with PixTeller's animation maker tool. This animation creator is a gold mine for any content creator or online marketer

Make professional Animated ads


Professional Animated Layouts


You can pick and "USE" any editable animated template that fits your needs. Customize them to perfectly fit your visual preferences.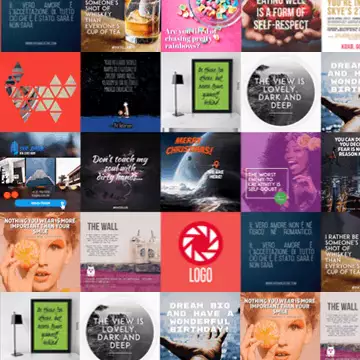 Frame by Frame Timeline
Create custom, frame by frame tailored animations using the PixTeller Animation Editor timeline.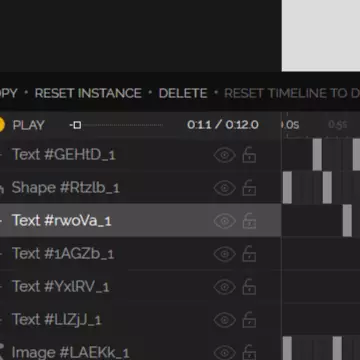 Download as MP4 video or GIF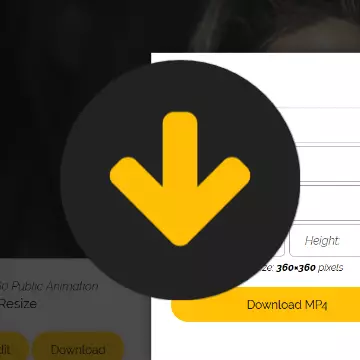 1,600,000+ Designs made by over 260,000 happy users!
What You Get
We give away multiple prizes in this Ultimate PixTeller Giveaway. Here are the places and giveaway prizes.
Random Winner

— PixTeller PRO Lifetime account (worth: $1,080)

Referrer of the random winner

— PixTeller PRO Lifetime account (worth: $1,080)

1st place in the leaderboard (aka most points earner)

—

PixTeller DIAMOND Lifetime account (worth: $2,280)

1st place in the leaderboard (aka 2nd highest points earner

) — PixTeller PRO Lifetime account (worth: $1,080)
Total Giveaway Prize = $5,520
We also give away complimentary vacations for lucky winners for Hawaii or Las Vegas (select one location yourself after won). Each of those vacations is worth over $1,645. More details are on the Thank You page.
Differences Between PixTeller PRO and DIAMOND
How Winners Are Selected?
Ultimate PixTeller Giveaway closes on the 04th October 2019 at 12:00 pm EST.
The lucky winner will be selected based on the random-weighted drawing using our computer software and leaderboard winners (e.g: 1st place and 2nd place) will be automatically selected after the competition is over.

Every participant has a chance to win and there are 3 easy ways to increase your entries. (You will be guided on this after sign up)
Overall: Two random winners and Two leaderboard winners are selected
---
** SPECIAL PRIZES FOR EVERY PARTICIPANT! **
When you earn points you're eligible for ANOTHER competition within the Ultimate PixTeller giveaway!


Currently, we have over 5 mega prizes which everyone can win. (More details on the share page which you will see after signing up)


---
ONE TOOL... LIFETIME ACCESS!
Why paying month and month for designing tools when you can win the best image and animation maker on the planet for free?
---
YOU...

Enter your information in the form above for a single entry in the giveaway. On the following screen, you will be given a simple way to multiply your entries - without cost or obligation!


US...

At the end of the giveaway, our secure computer system will randomly pick a winner. If picked as a winner, we will contact you with the details to your PixTeller account that gets delivered right to your email inbox.
---
Summary of Giveaway Details
Enter to win one of four PixTeller Lifetime accounts (3 PRO accounts, 1 DIAMOND account). (No purchase necessary to enter)
Giveaway ends on 04th October 2019 at 12:00 pm EST.
Open to Worldwide and every participant must be over 18 years of age.
The winner is selected through random-weighted draw. (More entries/points == greater chance of winning)
More additional bonus prizes for every participant
3 different ways to increase your chance of winning
Winners will be selected from all valid entries and must respond to notification email within 3 days.
By entering, you agree to join the email list of UpContests (you can unsubscribe at any time).
The product value can't be traded against other purchase.
The product value can't be traded for cash.
Void where prohibited by law
RULES
You must NOT cheat or refer yourself to increase entries.
You must respond to our winner notification email within 3 days if you won.
Your name and location would be displayed on the winners' section of our website if you won.
This site is not a part of the Facebook™ website or Facebook™ Inc. Additionally, this site is not endorsed by Facebook in any way. FACEBOOK™ is a trademark of FACEBOOK™, Inc.


THIS SWEEPSTAKES IS IN NO WAY SPONSORED, ENDORSED OR ADMINISTERED BY, OR ASSOCIATED WITH FACEBOOK, INC., INSTAGRAM, INC., YOUTUBE, LLC, TWITTER, INC., WHATSAPP, INC. OR GOOGLE INC.
Copyright 2019 - UpContests.com | All rights reserved